ScoobaFish solo exhibition at the Olbia's airport in Sardinia, Italy.
Year 2018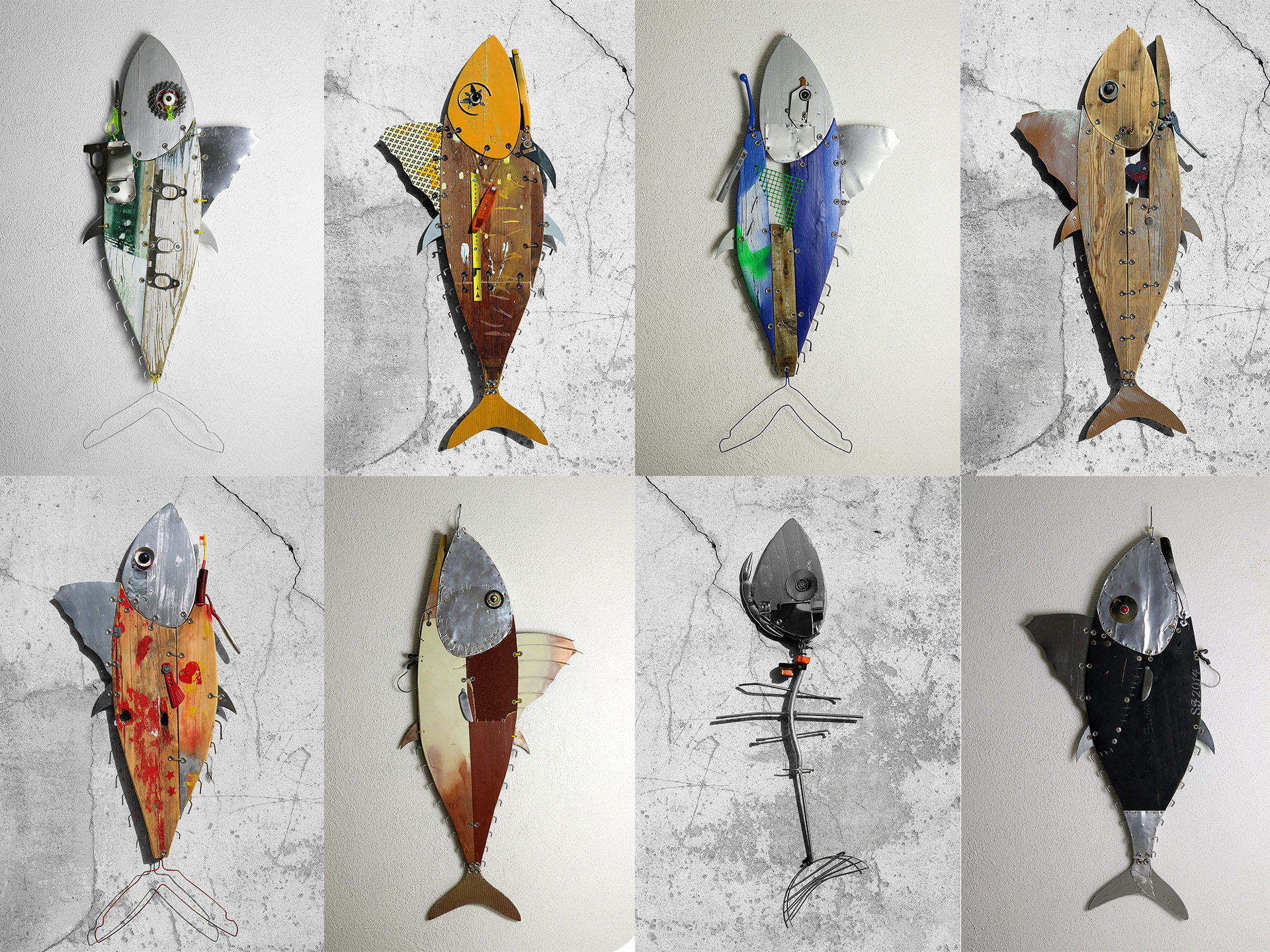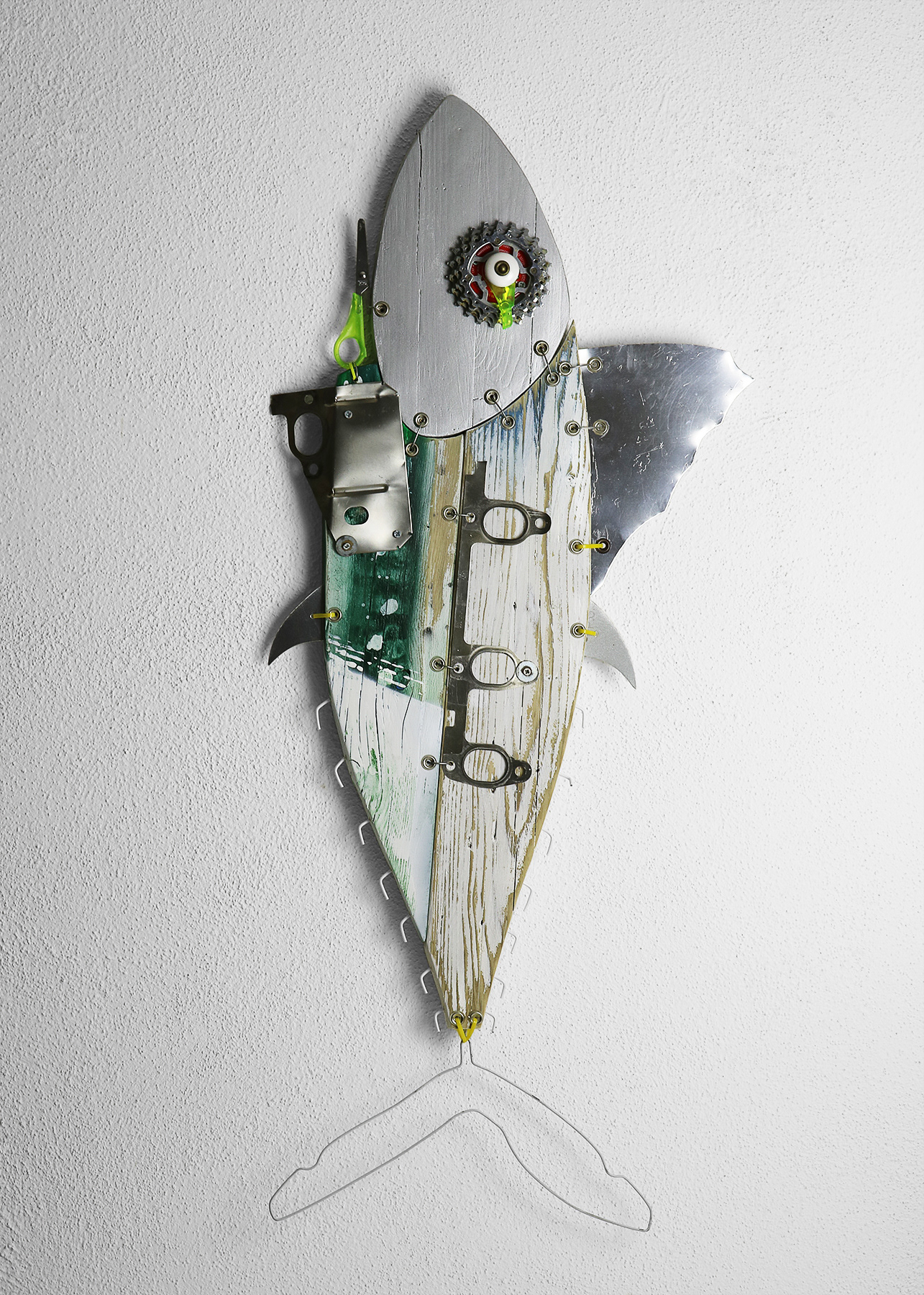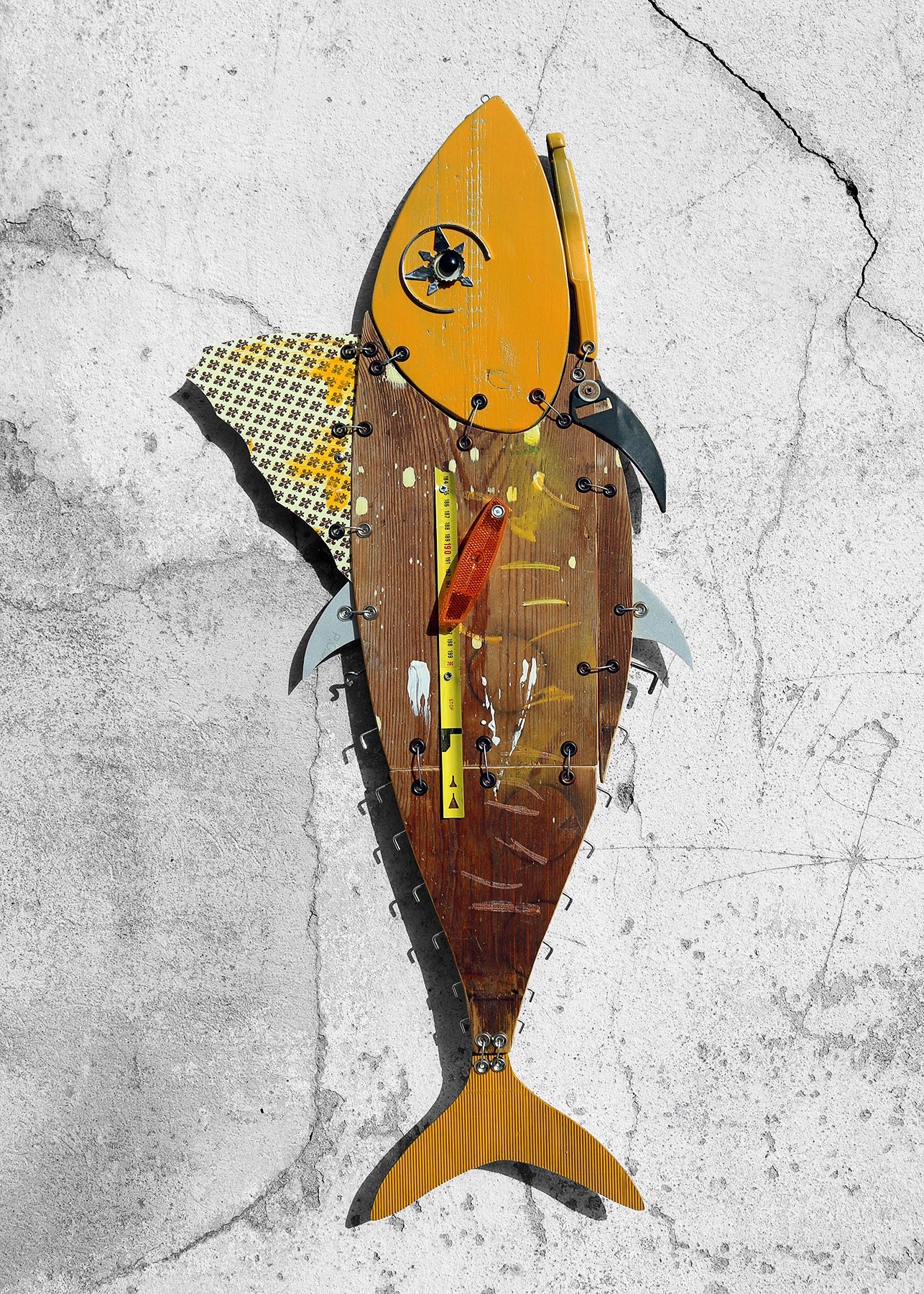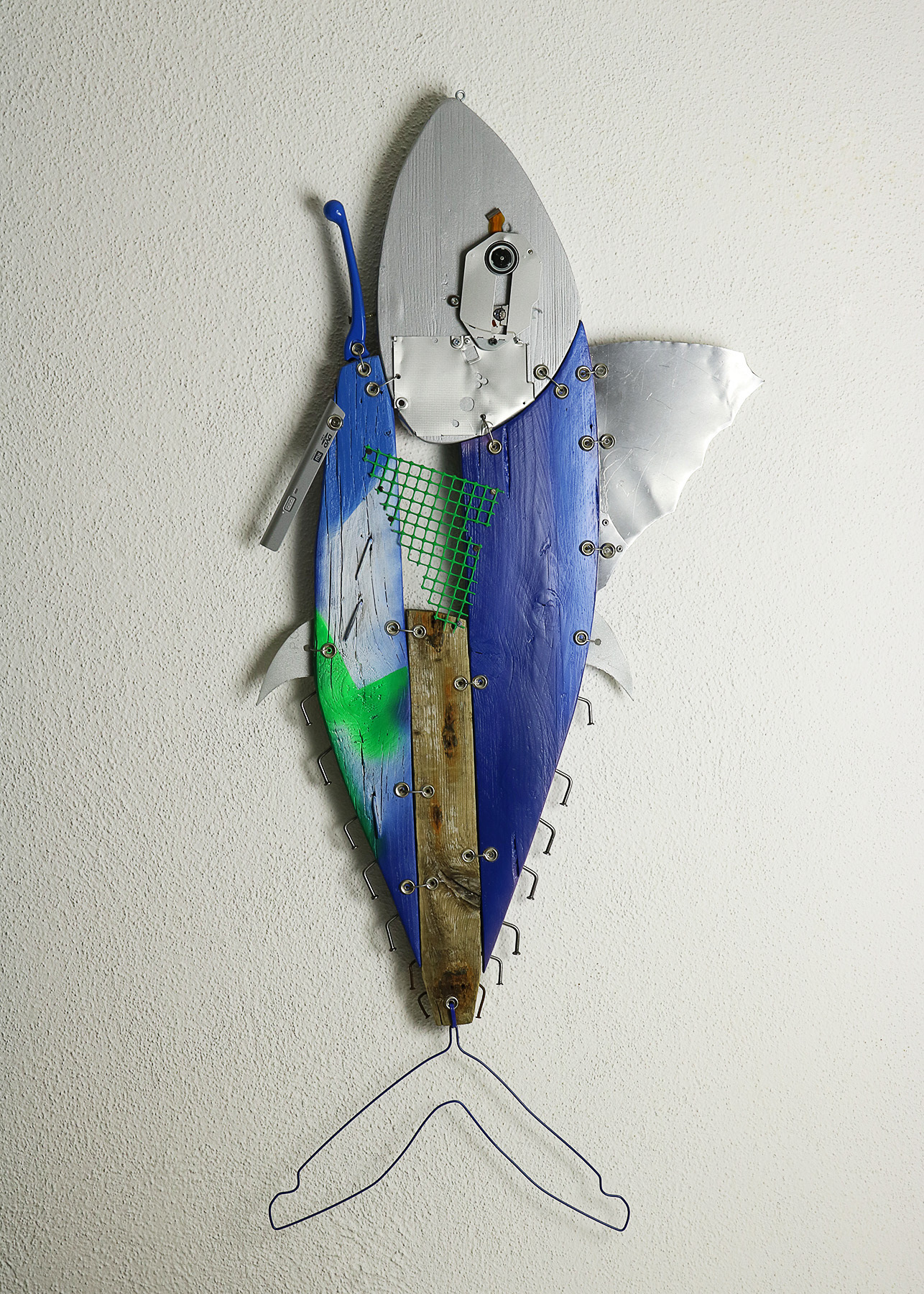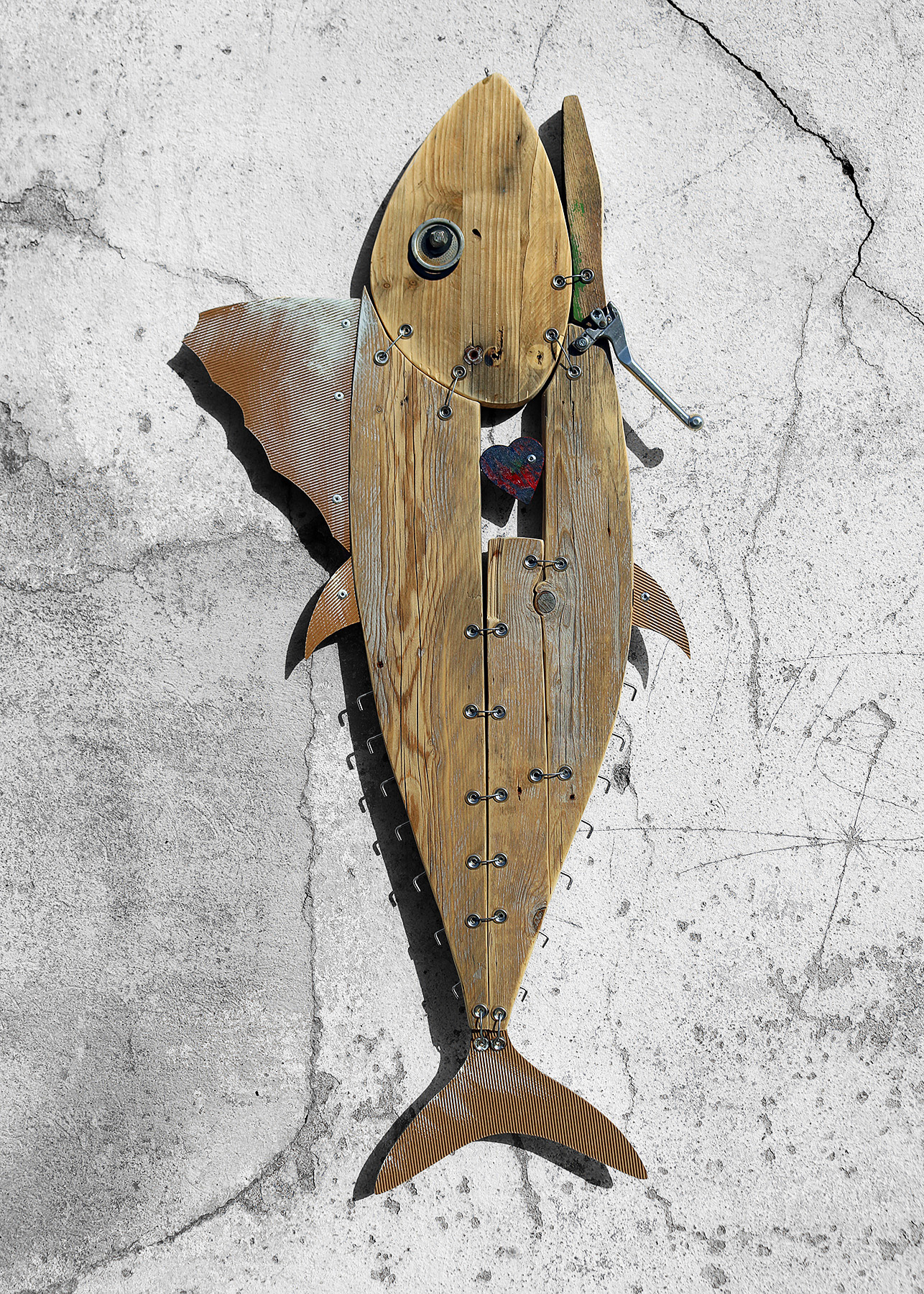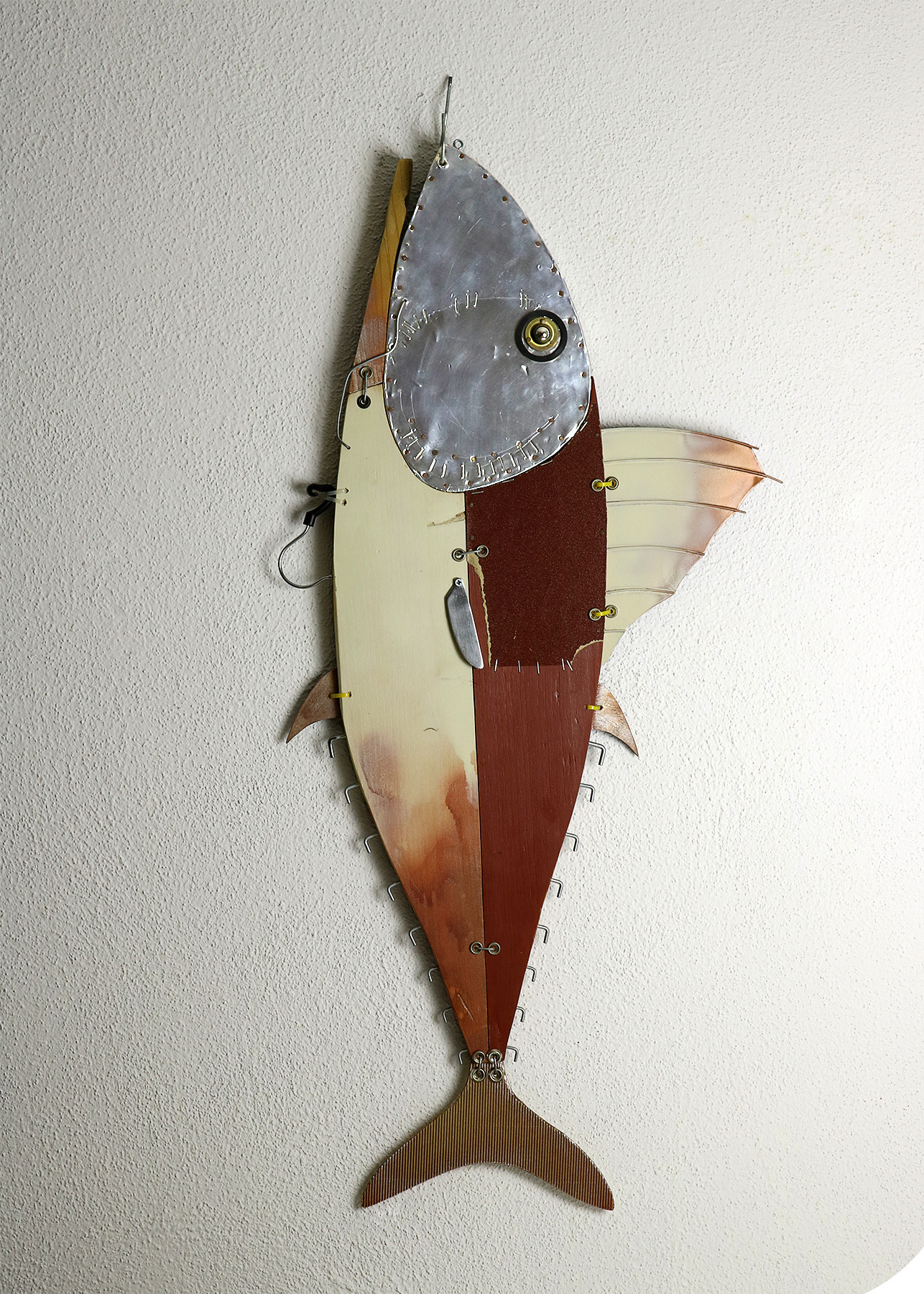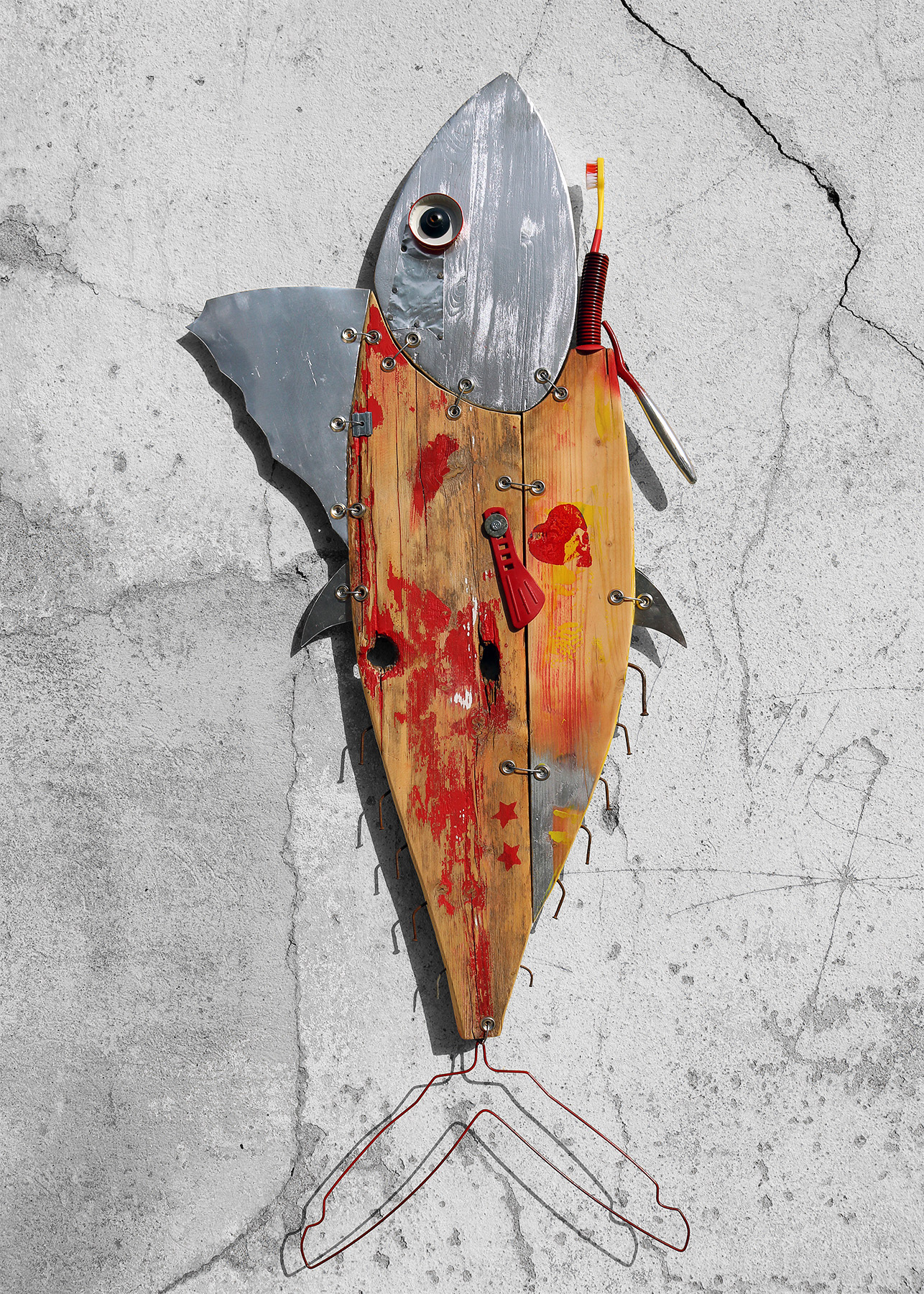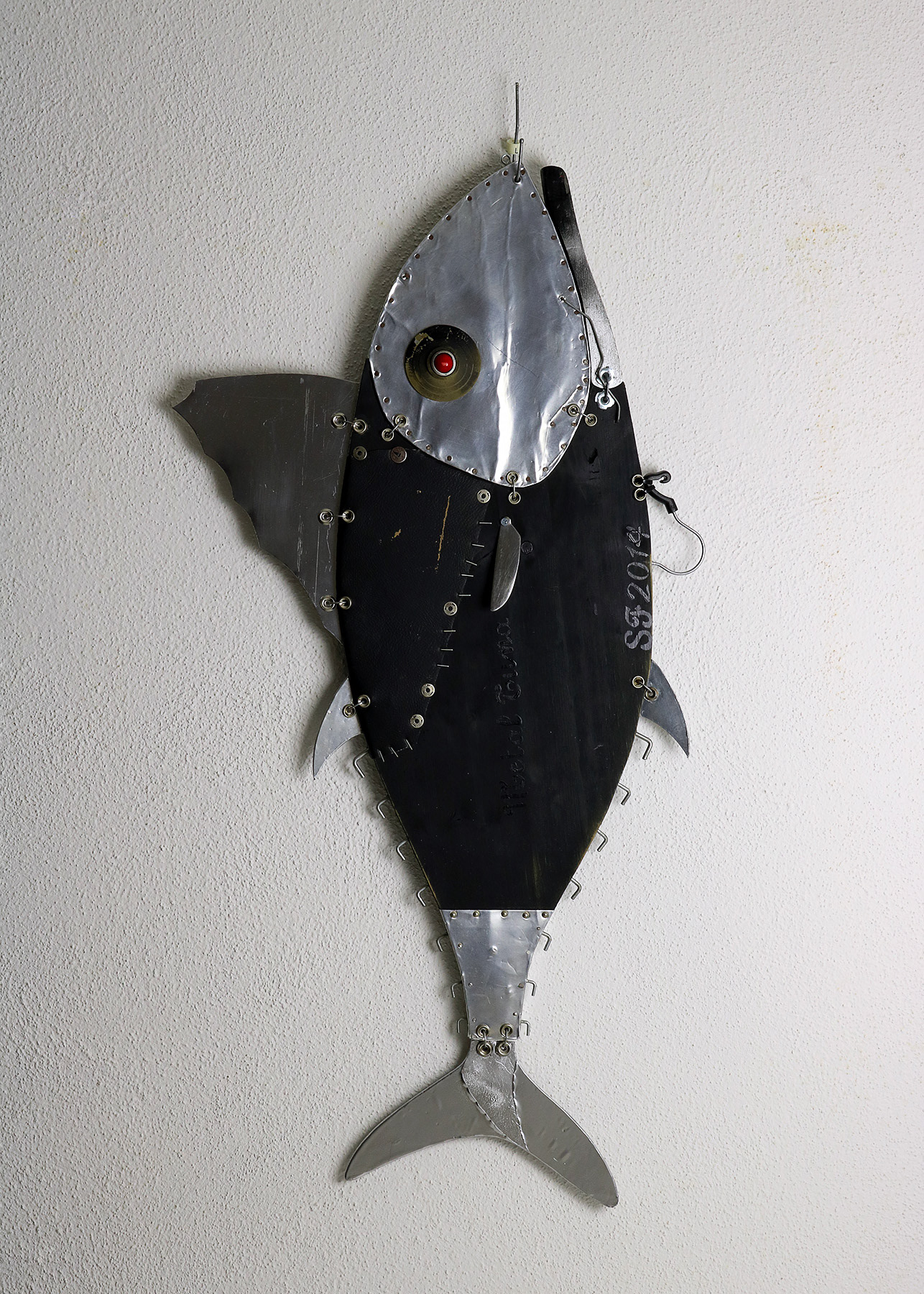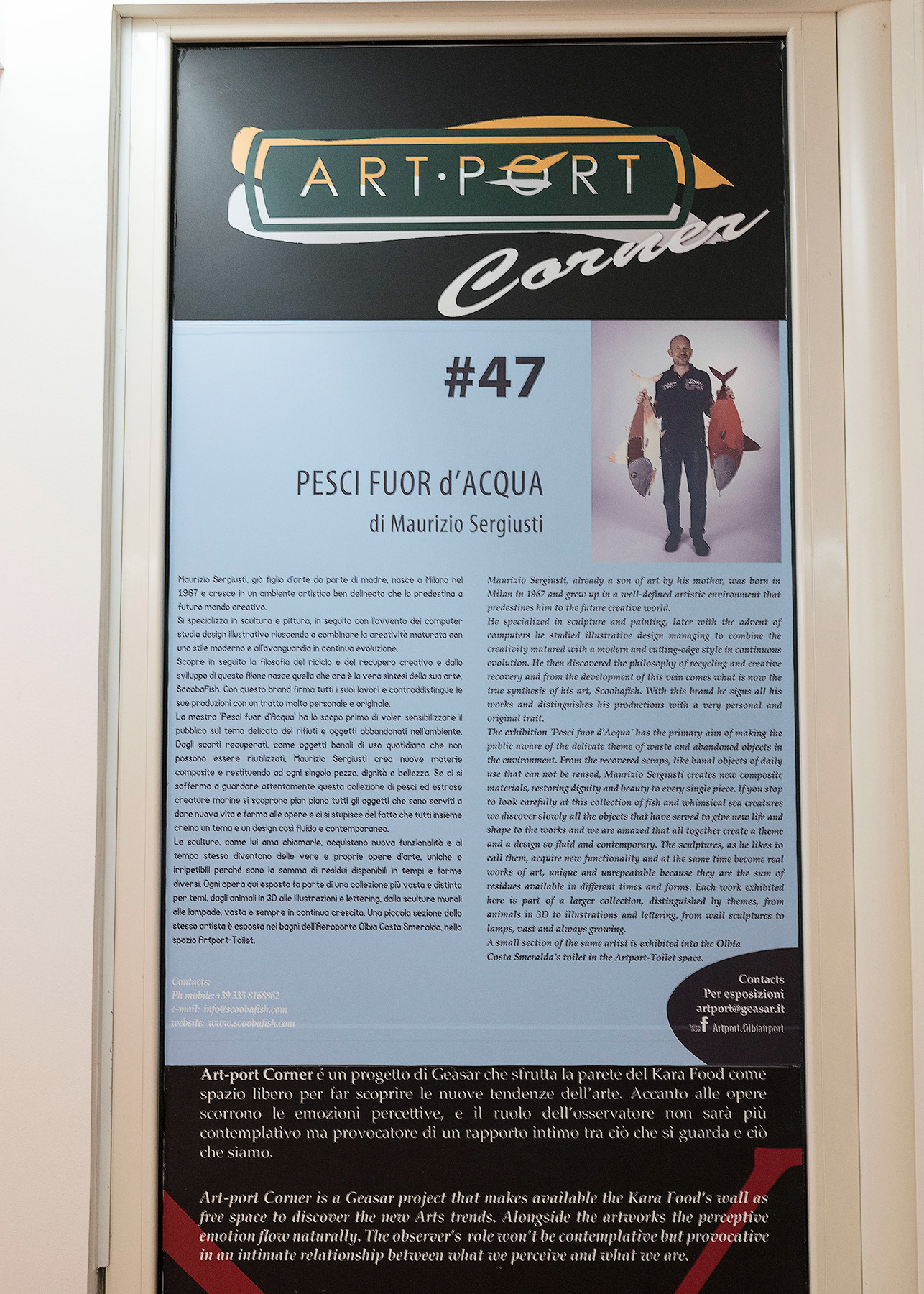 Maurizio Sergiusti, already a son of art by his mother, was born in Milan in 1967 and grew up in a well-defined artistic environment that predestines him to the future creative world.
He specialized in sculpting and painting, later with the advent of computers he studied illustrative design managing to combine the creativity matured with a modern and cutting-edge style in continuous evolution. He than discovered the philosophy of recycling and creative recovery and from the development of this vein comes what is now true synthesis of his art, ScoobaFish. With this brand he signs all of his works and distinguishes his productions with a very personal and original trait.



The following exhibition 'Pesci fuor d'Acqua' has the primary aim of making the public aware of the delicate theme of waste and abandoned objects in the environment. From the recovered scraps, like banal objects of daily use that can not be reused, Maurizio Sergiusti creates new composite materials, restoring dignity and beauty to every single piece. If you stop to look carefully at this collection of fish and whimsical sea creatures you will discover slowly all the objects that have server to give new life and shape to the works and you will be amazed that all together create a theme and a design so fluid and contemporary.
The sculptures acquire new functionality and at the same time become real works of art, unique and unrepeatable because they are the sum of residues available in different times and forms. Each work exhibited in this project is part of a larger collection, distinguished by themes, from animal portraits in 3D to illustrations and lettering, from wall sculptures to lamps, vast and always growing.
 from 'ArtPort 2018' art magazine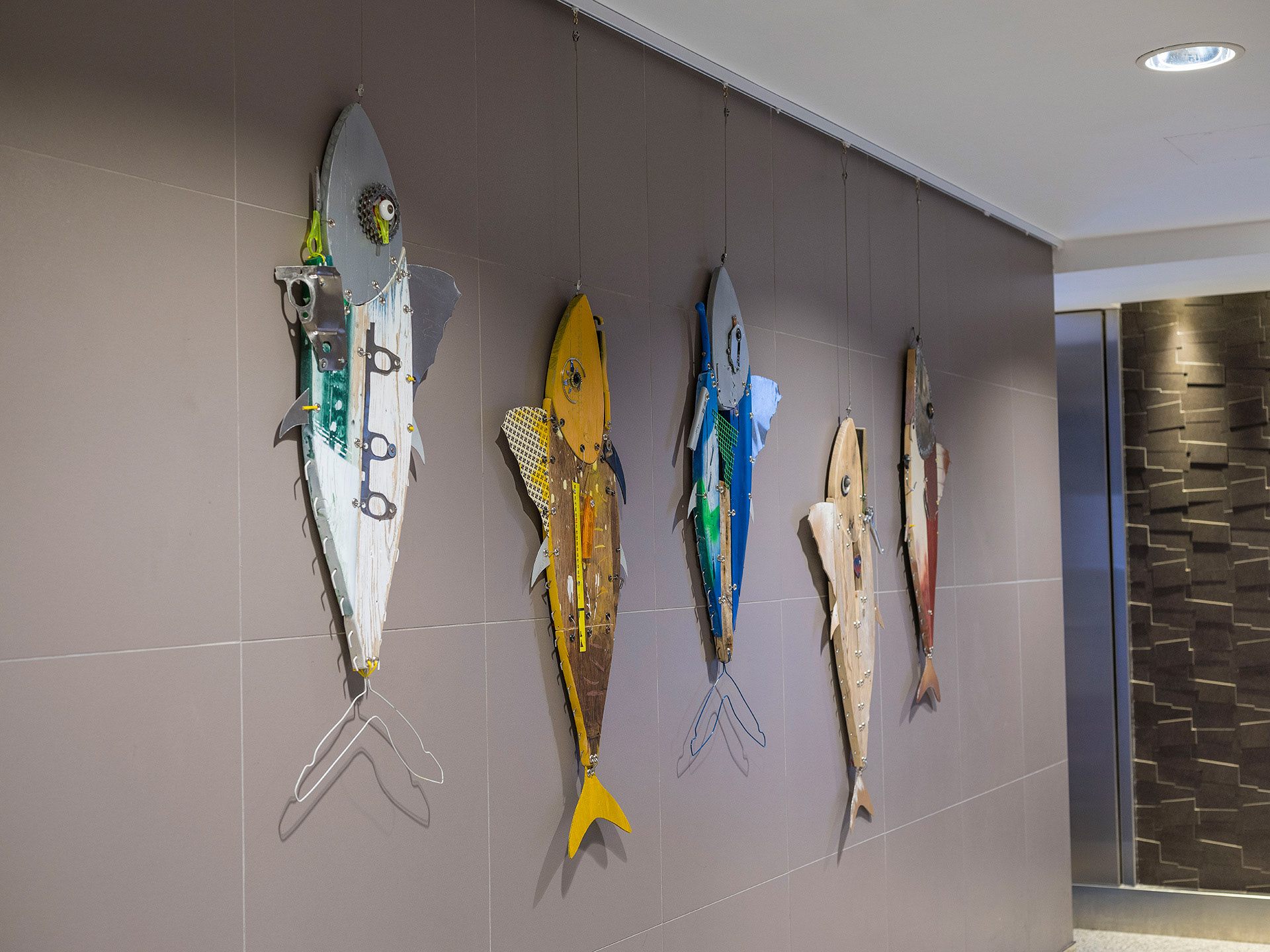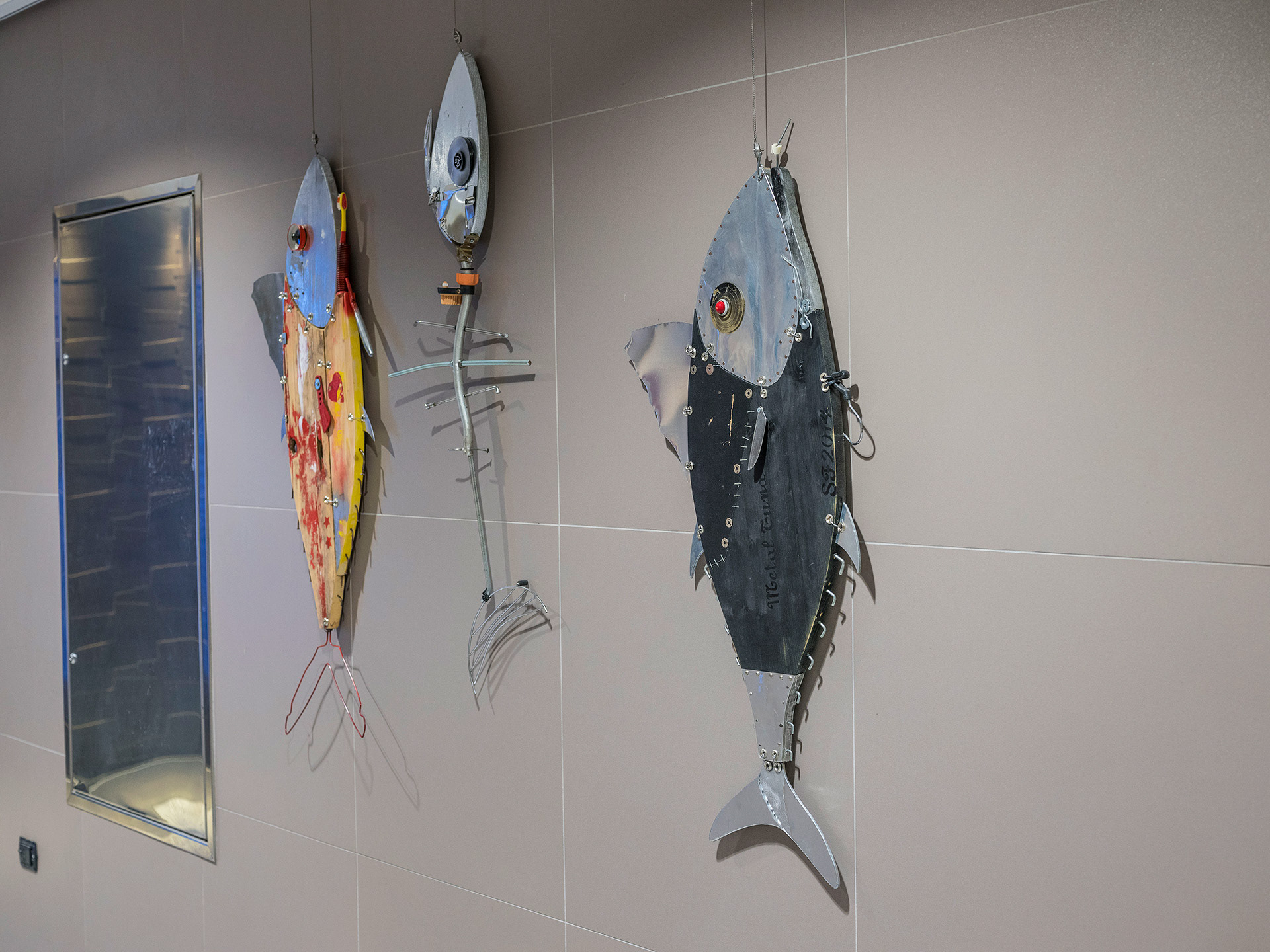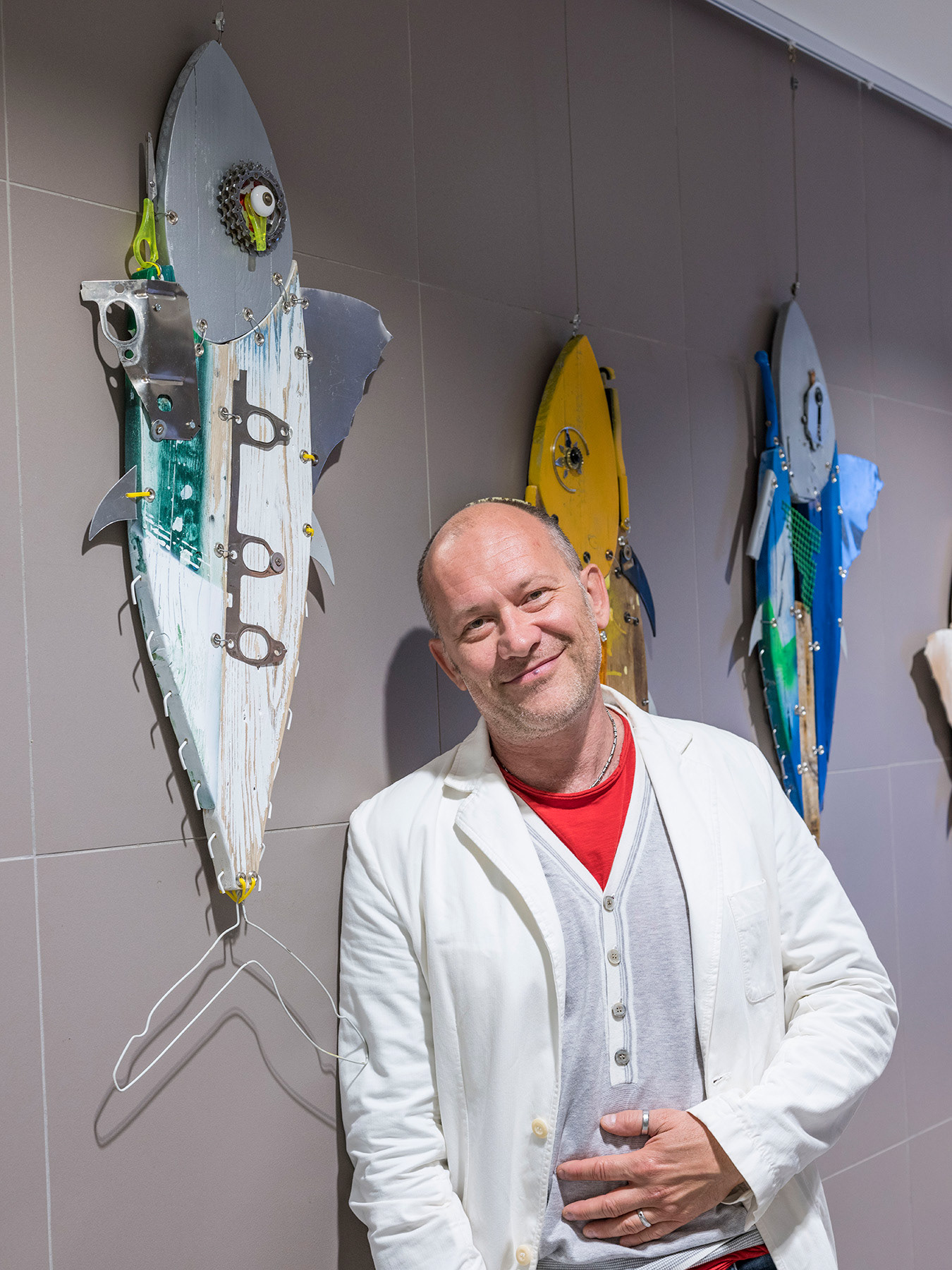 PRICES UPON REQUEST
Feel free to contact me