'My name is Muhammad' was inspired by an original vintage photo which mark an era.
Installation made of plastic assembled on naval panel.
Naval wood panel, plastic, metal wire, screw, glue, acrylic paint, spray paint.
Created 2019
Size: 270 W x 200 H x 20 cm ( 106 1/4 x 78 1/2 x 8 in )
Code 00201906
One of the most iconic sporting moments and images of all time, Muhammad Ali stands over boxer Sonny Liston after knocking him down during the first round of their match. Clay won the fight and retained his title as heavyweight champion.  It was the May 25, 1965 at the Dominic's Arena of Lewiston, in Maine, Usa.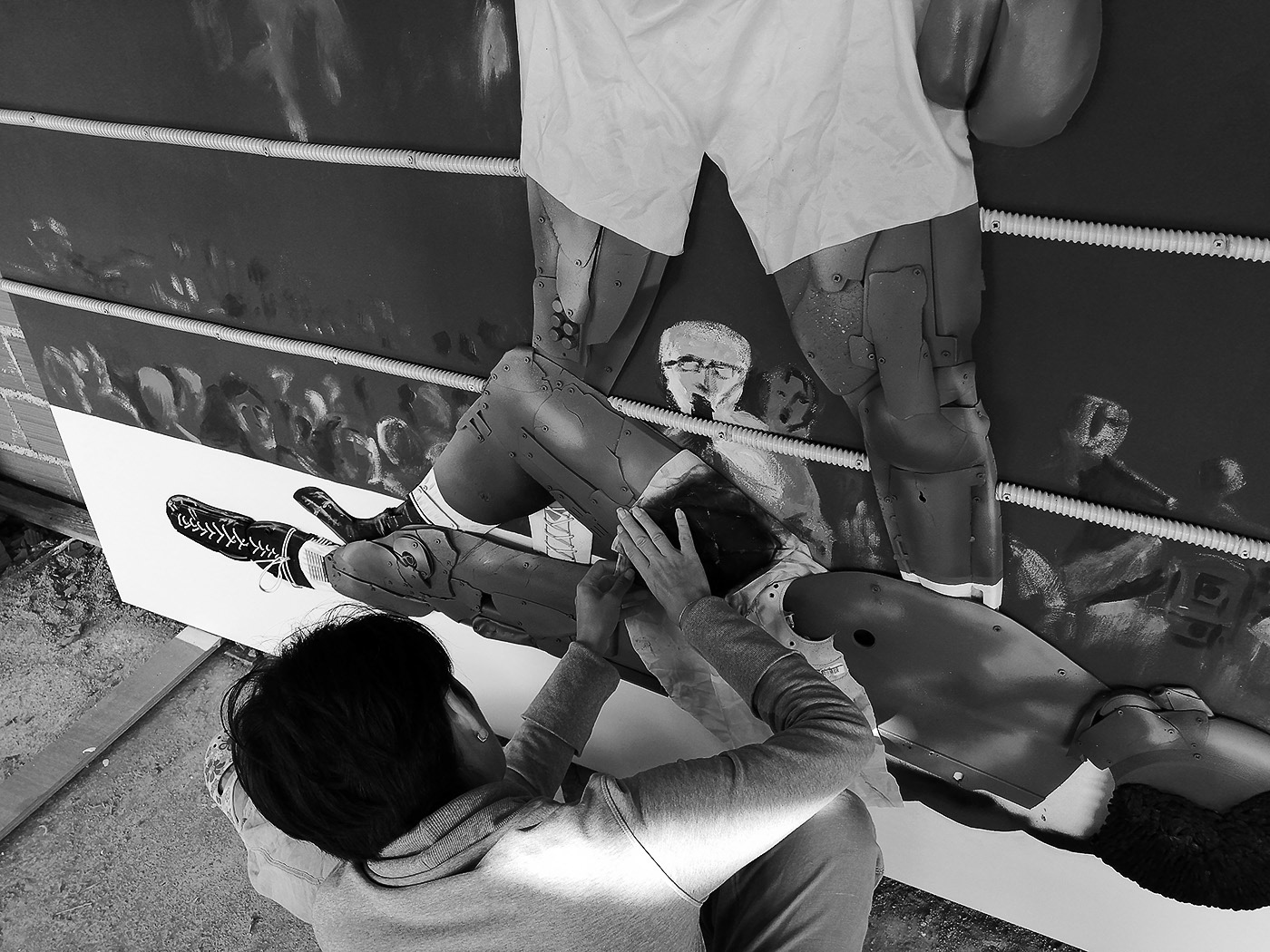 And finally, the work completed
*Your email address is protected. I take your privacy seriously and never share your data. You can change your mind any time.