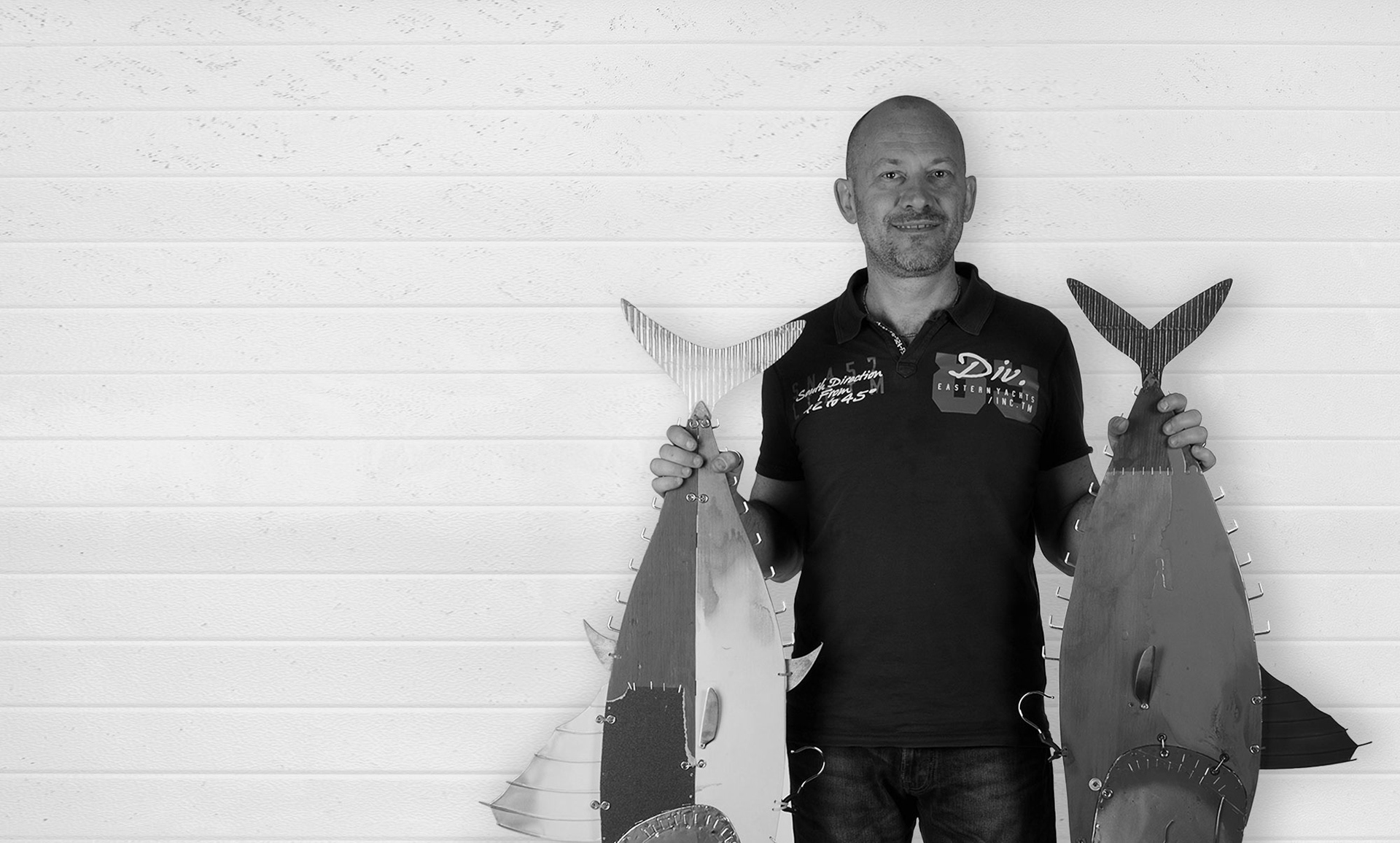 I am Maurizio Sergiusti and I go by the name of ScoobaFish.
I am an Italian artist and I have followed my mother's footsteps in Art.
I transform objects washed up on our beautiful sandy beaches and rubbish dumped along the roadside into art.
Because I firmly believe in this recycling project, I gather these objects to put back life into them by transforming them into a range of artworks that go from wall sculptures and lamps as well as lettering, characters and portraits made out of recycled materials.
This is my way of trying to clear up the world.
I place great faith in your appreciation of this beauty and philosophy.